Light on a Hill: Building the Constitutional Court of South Africa
R200
In stock
Description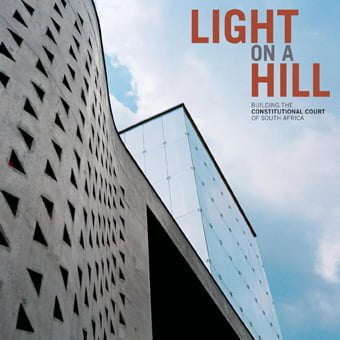 When the new Constitutional Court of South Africa was officially opened in 2004 it caused a stir in the legal and architectural fraternities. It was built on the site of the notorious Old Fort Prison that had once held Mahatma Gandhi and Nelson Mandela and was an unlikely building for a court. Audacious, youthful, open to the public, warmly inventive in its design, and a decisive break with court buildings of the past all over the world. But despite the debates stirred up by such features as the angled columns in the entrance foyer and the incorporation of old bricks from the prison's demolished Awaiting Trial Block, the warmth and friendliness of the building were undeniable. It had been designed, through an international competition by a team of young South African architects who were determined to create a building that would not only commemorate the struggle that had given birth to a new democracy, but reflect the values of a progressive constitution and look to the future with hope.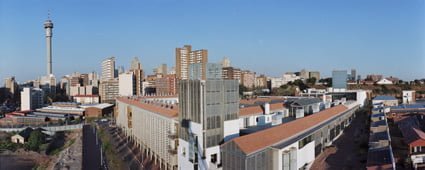 Light on a Hill: Building the Constitutional Court of South Africa tells the story of this building, celebrating the verve and iconoclasm of the Court as well as its remarkable ability to embody, alongside those qualities, the gravitas of a constitutional court. The book is also the result of a design competition and a three-year collaboration between the architects, photographer Angela Buckland, David Krut Publishing, the book designer Adele Prins, and the Artworks Committee of the Constitutional Court. It reflects the Court's boldness and warmth, shows its architectural innovations and adaptation to a South African climate and landscape, and conveys its dynamic relationship to the bustling metropolis of Johannesburg. Light on a Hill, published to coincide with the tenth anniversary of the South African Constitution, is a fitting tribute to the way in which the Constitutional Court has transformed the forbidding Old Fort Prison of Johannesburg into a beacon of hope that takes its place as a pioneer building in the South African architectural vernacular.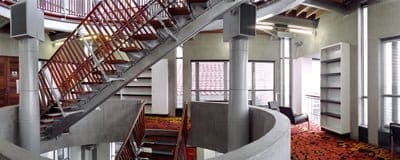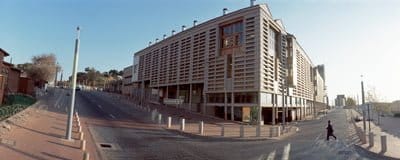 Book Specs
Light on a Hill: Building the Constitutional Court of South Africa
Edited by Bronwyn Law-Viljoen
Photographs by Angela Buckland
Full colour
Soft cover
280 x 280 mm
172 pages
ISBN: 978-0-9584860-7-1
R340
This book is also available in the United States and is retailing at $60. Please feel free to contact Kate McCrickard or Laura Gencarella on +1 212 255 3094 or at [email protected], should you require any further information.