Zanele Muholi: Only Half the Picture
A photographer and an activist, Zanele Muholi offers us the chance to journey across our own boundaries – to think differently about blackness, female forms, skins, bodies and sexualities in a way that is unprecedented in South Africa.
Description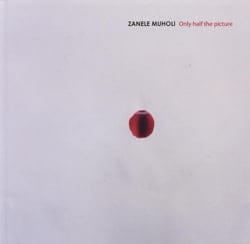 'A fresh, percolated taste of reality'- Nonkululeko Godana
Her images offer frank and intimate portrayals of black lesbian lives, the scars of hate crimes, the bonds between lovers, the life lines of women living on the margins. Muholi's subjects are never silent or inactive in front of her lens, and never less than complex human beings.