Stanford Creative Works May / June 2016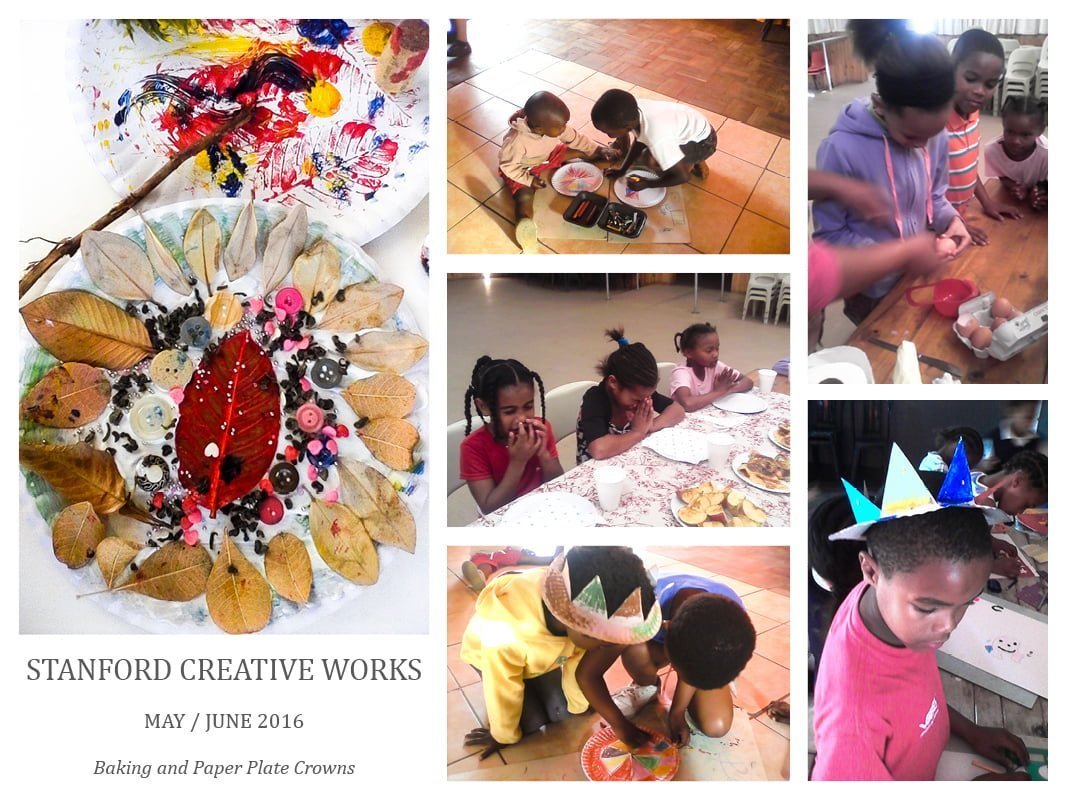 Over the past term, we covered a variety of themes and projects in our open workshops. We made paper plate mandalas with natural materials, paper plate crowns, we also worked with stencils and held baking activities in the community hall.
The age group at our open workshops ranged between 3 and around 10 years old. We provided activities that were graded according to age and we encouraged the children to help each other in the different creative processes.
There was emphasis on teamwork, building social and communication skills and to be respectful with each other and the materials.
The baking that took place in the community hall with the children, was a really fun activity. This encouraged the development of every day skills such as reading recipes, measuring ingredients, handling tools, as well as, once again, team work. The kids set the table beautifully and we all had muffins with some milk.
Many children come in groups, bringing their younger brothers and sisters. The children found their own little space and supported each other when making their paper plate crowns.