Author Feature: Justin Fox | 4 December 2017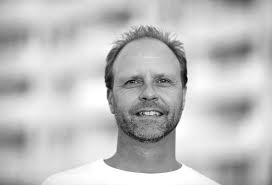 Writer / photographer Justin Fox is a Rhodes Scholar with a doctorate in English Literature from Oxford University and is a former research fellow at the University of Cape Town (now a part-time Lecturer). Furthermore, a two-time Mondi Journalism Award winner, Justin Fox has been long-listed for the 2011 Alan Paton Award for non-fiction, the 2012 Olive Schreiner Prize for Literature and the 2014 Etisalat Prize for Literature.
The former Editor at Large of Getaway Travel Magazine / Editor of Getaway International Magazine, Justin Fox has extended his writing talents to include; Travel Writing, Novel, Biographical, Short Story, Poetry, Art History and most recently Children's Fiction. He has additionally acted as an Editor on numerous collected works, written scripts and directed award-winning documentaries.
Having recently launched 'The Impossible Five' at West End Lane Books in London, and with an upcoming book launch for his children's feature 'My Great Expedition' at David Krut Bookstore in Johannesburg. Justin fox shows no signs of slowing down; with plans for a new / upcoming novel concerning World War II set in Dunkirk, England and South Africa (currently in its research phase), while continuing to travel the world and bring his adventures home to story lovers around South Africa.
Short Bibliography:
My Great Expedition (Bumble Books, 2017)
Unspotted (Annorlunda Books, 2017)
The Impossible Five (NB Publishers, 2015)
Whoever Fears The Sea (Random House Struik, 2014)
The Marginal Safari (Umuzi, 2010)
Africa Lens (Editor) (Jacana Media, 2010)
Cape Town Calling (Editor) (Tafelberg Publishers, 2010)
Under The Sway (Umuzi, 2007)
Just Add Dust (Kwela Books, 2005)
The Life And Art of Francois Krige (Fernwood Press, 2001)
For more information: