David Krut Book Club: Taschen New Arrivals And Packages
For the Month of September we have these fantastic titles on special!
Taschen Basic Art Series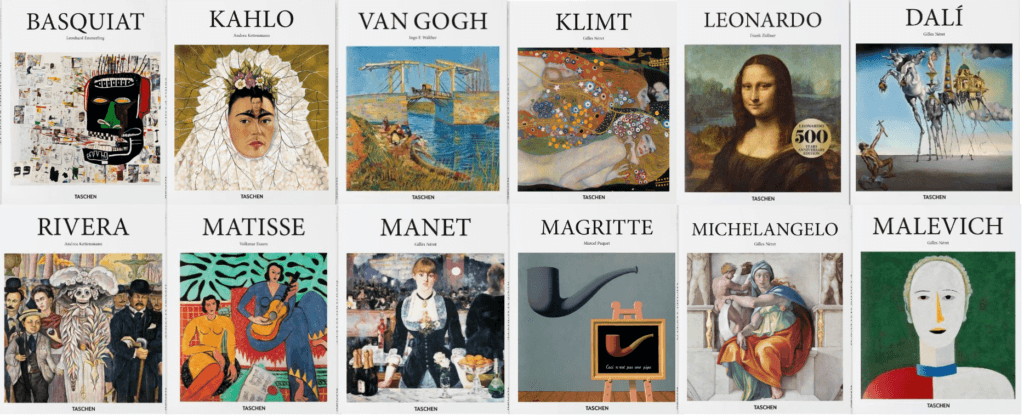 Born back in 1985, the Basic Art Series has evolved into the best-selling art book collection ever published.
We are offering these 12 selected titles as a special package.
Was: R3240
Now: R 2400
Single title: R270
Taschen Bibliotecha Universalis
The Bibliotheca Universalis Series comprises of compact cultural titles which are dedicated to celebrating the eclectic Taschen universe.
We are offering any 3 titles from the series for a discounted price.
Was: R1080
Now: R840
Single title: R360
Taschen 40th Anniversary Edition
Celebrating 40 years of Taschen!The 40th Edition presents new editions of some of the stars of the Publishing house.
We are offering these 5 books from this series as a special package.
R2250
R1800
Single title: R450
Gustav Klimt: The complete paintings
A century after his death, artist Gustav Klimt still startles with his unabashed eroticism, dazzling surfaces, and artistic experimentation. This XL monograph gathers all of Klimt's major works alongside authoritative art historical commentary and privileged access to the artist's archive.
We are offering this XL title discounted until the end of September.
Was: R1100
Now: R800