SIXTH YOUNG HUSTLA ENTREPRENEURSHIP WORKSHOPS HOSTED AT DAVID KRUT PROJECTS, ARTS ON MAIN
On Saturday 16 September, David Krut Projects Johannesburg hosted the sixth and final session of the Young Hustla Entrepreneurship Workshop for 2017 at Arts on Main.
Our vibrant facilitator, Zola Songo, started the session with an icebreaker activity to awake the senses and then proceeded to a motivational session based on Nelson Mandela's Top 10 Rules for Success.
This discussion was followed by a presentation from the guest speaker and brand strategist, Nthato Malope. Malope utilizes his skillset to consult with brands, to help them tell stories that would better connect with consumers. He has recently launched a Cultural Entrepreneurship Hub with The Goethe Institute which uses the power of entrepreneurship to help creative and cultural startups to better participate in the economy.
He engaged the participants in the concept of the Golden Circle:
The Golden Circle offers an interesting insight into why some leaders and organisations have achieved such an exceptional degree of influence, and he uses Apple as an example of an organisation that's able to innovate in so many diverse industries. The Golden Circle shows how some leaders are able to inspire action instead of manipulating people to act. Here is his explanation and how it starts from the inside out.
It all starts with the WHY
WHAT: Every single company and organisation on the planet knows WHAT they do. This is true no matter how big or small, no matter what industry. Everyone is easily able to describe the products or services a company sells or the job function they have within the system. WHATs are easy to identify.
HOW: Some companies and people know HOW they do WHAT they do. Whether you call them a ''differentiating value proposition'' or ''unique selling proposition,'' HOWs are often given to explain how something is different or better. Not as obvious as WHATs, and many think these are the differentiating or motivating factors in a decision. It would be false to assume that's all that is required. There is one missing detail.
WHY: Very few people or companies can clearly articulate WHY they do WHAT they do. This isn't about making money – that's a result. WHY is all about your purpose, cause or belief. WHY does your company exist? WHY do you get out of bed in the morning? And WHY should anyone care?
Participants were then given a chance to present their own understanding of this concept in a five-minute pitch to a possible funder.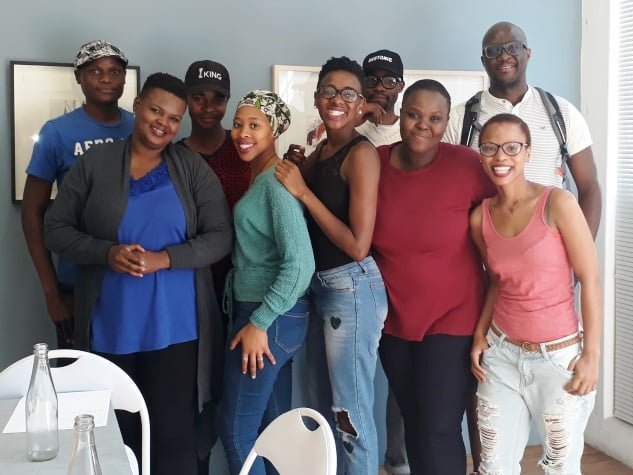 We hereby concluded the Young Hustla Workshops for 2017. Please contact [email protected] for further information. The Young Hustla educational comic books are stocked at all David Krut Bookstores in Johannesburg and Cape Town.