Spotlight on Stephen Hobbs: 20 July to 31 August 2019
Stephen Hobb's Body Parts opened on Saturday 20 July 2019. The exhibition runs until Saturday 31 August 2019 at Jan Smuts Avenue Parkwood and runs parallel to his debut theatre piece Height, Weight and Age, opening at POPArt Theater in late July. Visit their website to buy your tickets here R 120 online. R 140 at the door.
This book is based on the 2017 exhibition of letterpress prints, monotypes and sculpture captured Hobbs's fascination with optical interplay and visual disruption. From the exhibition comes this monograph No Fusion – a unique flip book, combining picture fragments and words.
This book is available at The Blue House, 151 Jan Smuts Avenue, Parkwood, R900.
The catalogue below is also available at The Blue House, R100.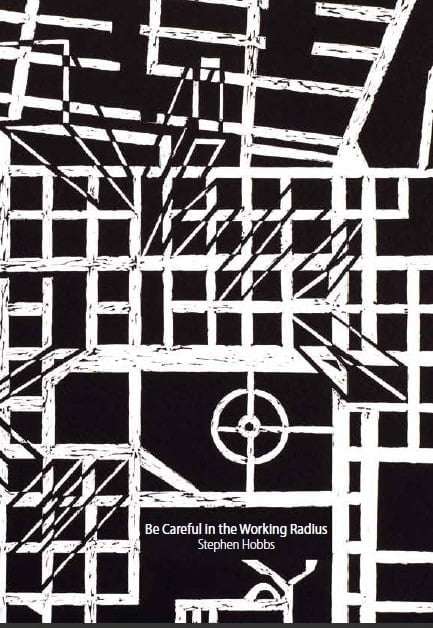 Early in his career, Stephen Hobbs recognised the need to develop his practice across the disciplines of artistic production, curatorial practice and cultural management. Through committed urban investigation and experimentation, focused primarily on Johannesburg since 1994, he has sustained a dialogue with urban space through video, installation, curated projects, photography and sculpture.
The catalogue, "Be Careful In The Working Radius," was printed alongside the namesake exhibition. This exhibition is the culmination of the most recent work Stephen Hobbs has been making at DKW. This catalogue is available at The Blue House, R100
For a wider selection of artists monographs, books on printmaking and much, much more, pop into The Blue House at 151 Jan Smuts Avenue, Parkwood, or our Arts on Main branch at 254 Fox Street.
Happy shopping!