THE WORLD ACCORDING TO ROGER BALLEN | LIVE IGTV INTERVIEW WITH ROGER BALLEN AND TYMON SMITH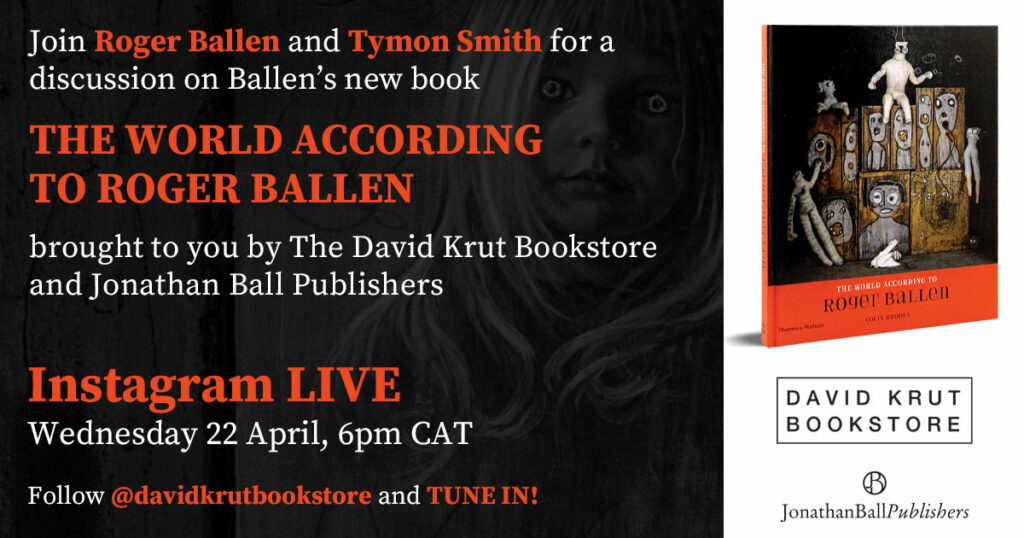 The David Krut Bookstore and Jonathan Ball Publishers invites you to join Roger Ballen and Tymon Smith in conversation about 'The World According to Roger Ballen,' published by Thames & Hudson.
The interview between Ballen and Smith will take place on the David Krut Bookstore's Instagram account, LIVE on Wednesday 22 April at 18h00 CAT
Throughout his career, Roger Ballen has pursued a singular artistic goal: to give expression to the human psyche—to explore, visually, the hidden forces that shape who we are. This retrospective monograph, published in association with a major exhibition at the Halle Saint Pierre, Paris, provides a unique overview of the life and work of one of the most distinctive art photographers practicing today. The World According to Roger Ballen, co-authored with Colin Rhodes, looks at Ballen's career in the wider cultural context beyond photography, including his connections with and collections of Art Brut. It features photographs selected from across Ballen's career, along with installations created exclusively for the exhibition at Halle Saint Pierre and photographs of objects and works from Ballen's own collection of Art Brut.

You can purchase your own The World According to Roger Ballen here. All purchases of The World According to Roger Ballen made before the end of April (that is, midnight of April 30th), will receive a signed and dedicated copy from Roger Ballen.
Listen to exclusive audio and video extracts from Ballen on our Podcast here and view the exhibition on Artsy here.