This Week's Theme: TATE Children's Books
This month at The Blue House, we are taking a look at our extensive and comprehensive range of TATE Publications and in this spirit, this week's theme takes a look at a few of our favourite children's books.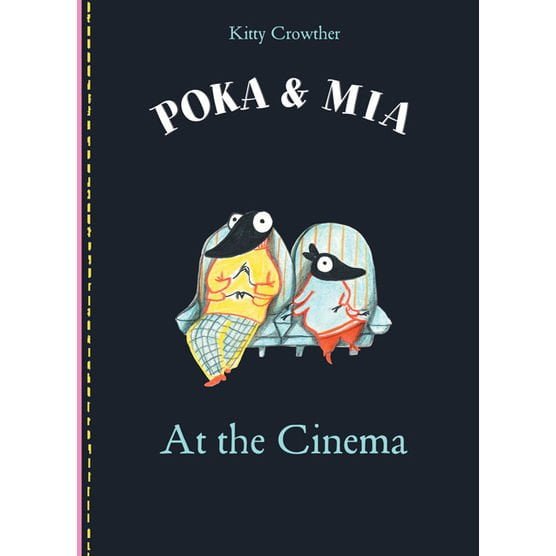 Poka & Mia: At the Cinema
By Kitty Crowther – 160
This charming children's book was written by the winner of the highly coveted Astrid Lindgren Memorial Award 2010. It is the one of the first books to be translated into English by the award-winning Belgian author/illustrator. The endearing characters in everyday situations make these books perfect for early readers and the distinct illustration style is underpinned by a humanist sensibility. 

It is a rainy afternoon so Poka takes Mia to see a film. Mia's cuddly toys have never been to the cinema before so Mia invites them to come along. 

Kitty Crowther is the winner of many international awards and prizes including the most coveted Astrid Lindgren Memorial Award 2010 whose previous winners have included Maurice Sendak and Philip Pullman. Born in Brussels to a Swedish mother and British father, Kitty now lives in Paris and is the illustrator and author of over 30 books for children.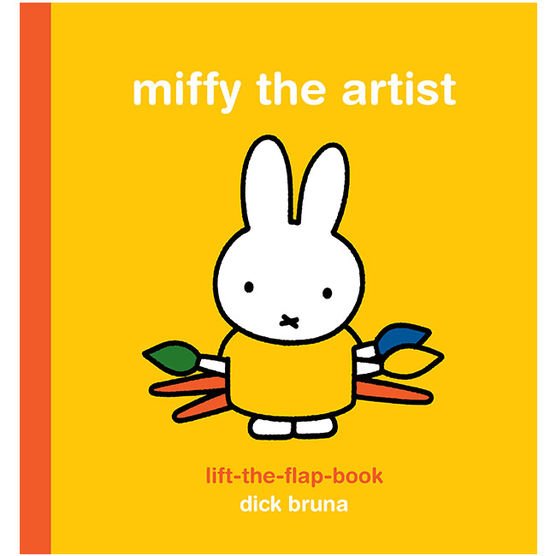 Miffy the Artist: Lift-the-Flap book
By Dick Bruna – R200
In this charming new addition to the Miffy story, Miffy takes inspiration from a visit to an art gallery and decides to become an artist herself. Looking at the colour and shapes of the world around her she discovers what fun it can be to make pictures of the things she sees. By the end of the day, her bedroom walls are full of her wonderful artwork.

With sturdy cardboard flaps and hidden pictures to discover, this book is the perfect gift for budding young artists.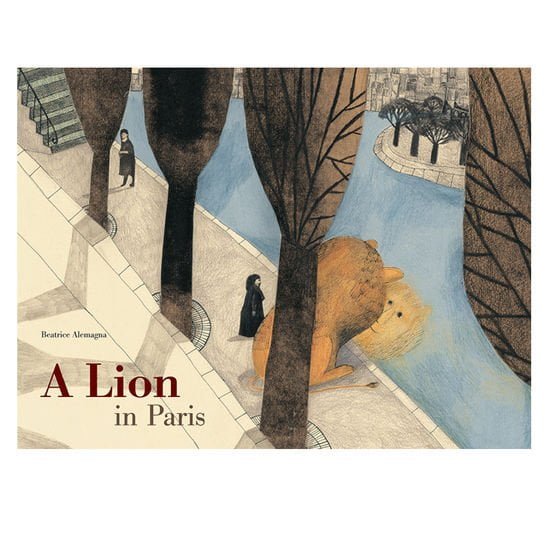 A Lion in Paris
By Beatrice Alemagna – R290
'Seeing A Lion in Paris made me realise how beautiful picture books can be.' – Chris Haughton, author and illustrator of A Bit Lost and Oh No, George!

A Lion in Paris is widely regarded as the most accomplished book by multi-award-winning children's author/illustrator, Beatrice Alemagna. It tells the story of a lion who, bored by his rural life in the savannah, seeks excitement and opportunity in the city of light. On arrival in Paris the lion is disappointed to find that despite his size, people barely pay attention to him, not even when he lets out a ferocious roar on the busy underground Metro.
Taking in the sights and sounds of Paris this beautifully illustrated book successfully conveys the experience of being a stranger in a new city and the process of understanding our own identity.

Beatrice Alemagna is the winner of many international awards and prizes. She is the illustrator and author of over twenty books for children, which have been translated into thirteen different languages. Her artwork has been the subject of fourteen solo exhibitions and has featured in further group exhibitions including at the Design Museum, London.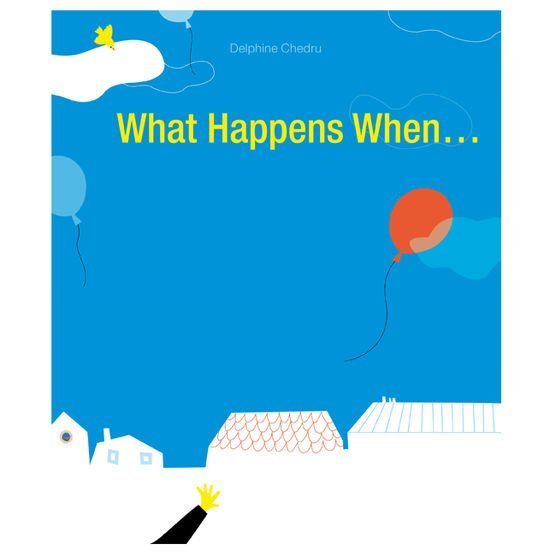 What Happens When…
By Delphine Chedru – R180
What happens to all the things that we lose or let go? The balloon that floats off into the sky, the sock that slides behind the radiator, the bucket swallowed by waves or our shadows when the sun goes down? 

In the unique style of French graphic designer Delphine Chedru, this book encourages the early reader to imagine all sorts of items that have disappeared out of sight. Provoking joyful curiosity, each page opens out to reveal one of a myriad of possibilities limited only by the imagination. 

Delphine Chedru is a graphic designer and comic books colourist. The author of over thirteen books for children, she was the winner of the Prix P'tits Mômes in 2009. she lives and works in Paris. 
Come on down to The Blue House and take a look at these and many more, children are always welcome!