Author Feature: Yewande Omotoso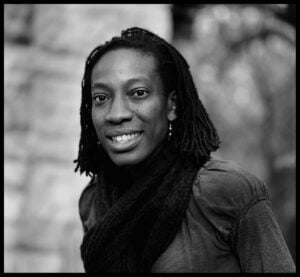 In the Author Feature spotlight this week is Yewande Omotoso. 
Yewande Omotoso is an architect with a Masters in Creative Writing from the University of Cape Town.
Her debut novel, BomBoy was shortlisted for the 2012 Sunday Times Fiction Prize.
Yewande was a 2013 Norman Mailer Fellow and a 2014 Etisalat Fellow. She was a 2015 Miles Morland Scholar and a 2016 Writing Fellow.
The Woman Next Door is Yewande's second novel.