Henry Fuseli – Martin Myrone
R175
In stock
Description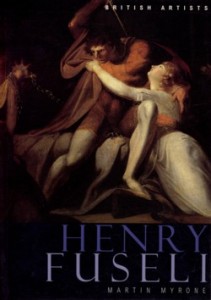 Painter, poet, critic and teacher, Henry Fuseli (1741-1825) is one of the most idiosyncratic and original figures in the history of British Art. His work has always been the subject of speculation, gossip and fantasy.
This book offers a completely new interpretation of the artist, placing him firmly in the context of traumatic social, cultural and political revolution. Martin Myrone explores his career from his early works in London and Rome to his old age, the period of his greatest professional success when he exerted a profound influence on a whole generation of younger British Artists. A vivid image of the artist emerges, revealing Fuseli as a seminal figure in the development of modern art.
Martin Myrone as a Curator at Tate Britain, specialising in eighteenth-century and nineteenth-century British art. He is author of RePresenting Britain: 100 works from Tate Collections.