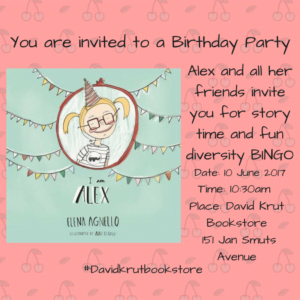 Come join David Krut Bookstore for our next Children's Reading and a game of Diversity Bingo on Saturday 10 June!
This week we will be reading "I am Alex" and learning about diversity in fun and creative ways.
Bring your young and come explore the space while they read, learn and play!
Hope to see you there!