Creative Workshops now also offered in Masakhane, Gansbaai
We have expanded the reach of our Creative Workshops in Stanford to include the Masakhane community near Gansbaai.
Masakhane is a township of about 12 000 residents, most of them originating from the eastern Cape. In the beginning of 2017 we started to offer our Early Learning Program for Grade R learners at Masakhane Primary School.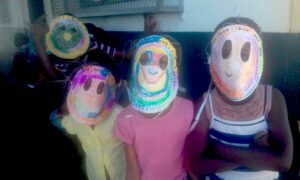 Now we have expanded into the afternoons offering arts and craft activities for the Masakhane children.
Thank you to our wonderful assistant Bulelwa who lives in Masakhane and works here and in Stanford on the Early Learning Program for organising the workshop space in Masakhane.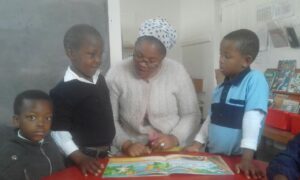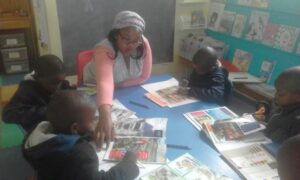 A big thank you to Lainy and Stanley Carpenter from Whale Song Lodge for supporting the creative workshops.
By Regina Broenner