Our beautiful selection of unique books and affordable prints, perfect for Christmas gift-giving.
Spoil your loved ones (and yourself) with these fabulous affordable prints and unique books!
William Kentridge – Why Should I Hesitate: Collectible Box Set
This beautiful collectible box set of William Kentridge's Why Should I Hesitate retrospectives from Zeitz MOCAA and the Norval Foundation consists of the two-volume overview covering 40 years of Kentridge's internationally acclaimed production in drawing, stop-frame animation, video, prints, sculpture, tapestry, and large-scale installation.
The box set is published in an edition of 1800 copies and comprises of two slip-cased volumes with an editioned rubric lapis lazuli print on unique found book paper with a William Kentridge stamp. There are 18 separate prints, each an edition of 100. The print will be framed in an archival wooden frame by our dedicated in-house framer.
Nina Torr – The little dog laughed
The little dog laughed (2021) Nina Torr, Softground etching on silkscreened monotype background, 28.3 x 14 cm, edition of 20, R 2 000 VAT incl. unframed
For further information please contact the gallery team.
Adele van Heerden – Field Trip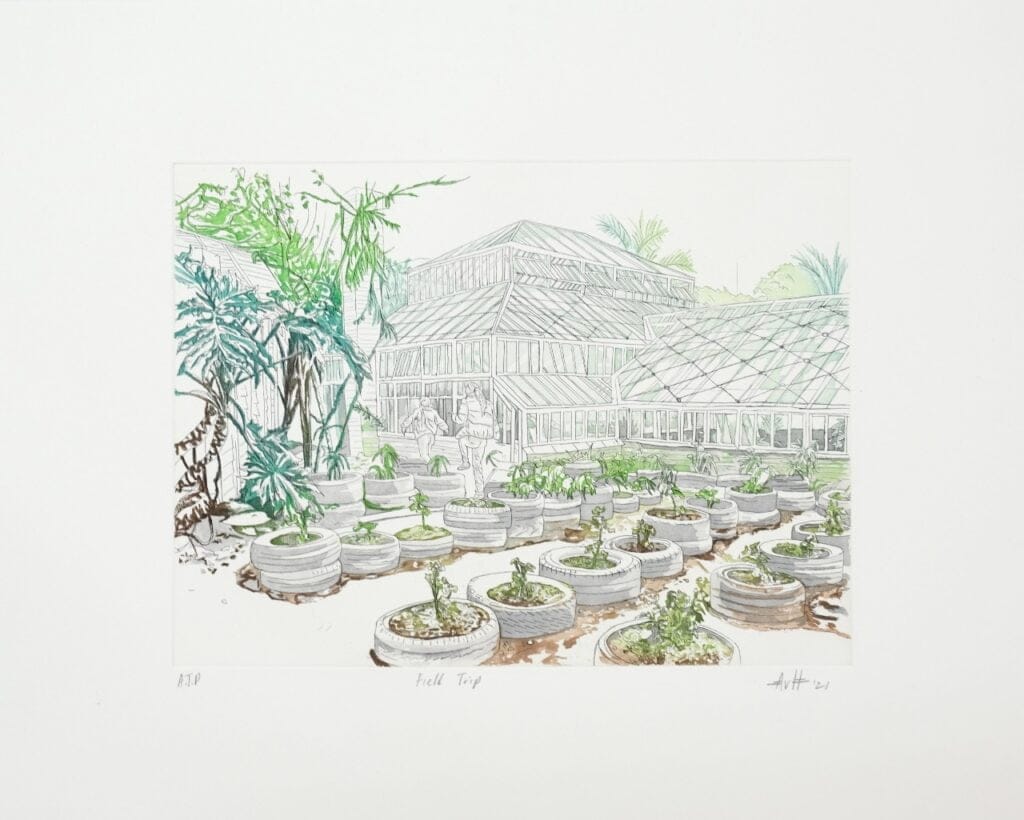 Field Trip (2021) Adele van Heerden, Liftground aquatint with spitbite, and hardground etching with a la poupé, 45 x 56.8 cm, edition of 8, R 2 875 VAT incl. unframed
For further information please contact the gallery team.
Born back in 1985, the Basic Art Series has evolved into the best-selling art book collection ever published.
The latest instalment of this indispensable survey of contemporary drawing, chosen by the world's leading art experts.
Over the past 50 years, drawing has been elevated from a supporting role to a primary medium, ranking alongside painting as a central art form. Since the publication of Vitamin D (2005) and D2 (2013), contemporary artists have continued to explore drawing's possibilities – from intimate to large-scale works, in a diversity of mark-making processes and materials. Vitamin D3 showcases more than 100 such artists, nominated by more than 70 international art experts.
Prints and Their Makers takes you behind the scenes to witness the creative process at the world's top printmaking workshops. Master printer Phil Sanders offers an in-depth look at this versatile medium and places contemporary prints and practices in the context of traditions and techniques developed over more than a thousand years.
Clear and engaging explanations illuminate the seven major printmaking processes: relief, intaglio, lithography, monotype, screenprint, photogravure, and chine collé.
Stephen Hobbs Monograph: No Fusion
The 2017 exhibition of letterpress prints, monotypes and sculpture captured Hobbs's fascination with optical interplay and visual disruption. From the exhibition comes this Monograph – a unique flip book, combining picture fragments and words.
Stephen Hobbs – Woodview Residency Prints
Panic Room in Silver (2021) Stephen Hobbs, 4-colour linocut, 25 x 37 cm, edition of 10, R 1 700 VAT incl. unframed
Panic Room in Black and Silver (2021) Stephen Hobbs, 4-colour linocut, 25 x 37 cm, edition of 10, R 1 700 VAT incl. unframed
David Krut Workshop undertook a real time print residency with artist and long-time collaborator Stephen Hobbs for the duration of Turbine Art Fair. Visitors observed the artist and printers in action as they worked to produce a series of available, hot-off-the-press prints using the mediums of silkscreen, monotype, linocut, and paper sculpture. This initiative is aimed at providing insight into the traditional process of hand-made fine art editions, as well as the importance of collecting prints.
Hobbs' current work explores the home-based architecture of lockdown and visual manifestations of its effects on the psyche and family relationships.
Taschen 40th Anniversary Edition
Celebrating 40 years of Taschen! The 40th Edition presents new editions of some of the stars of the publishing house.
Created to accompany one of the most exciting exhibitions of 2020, this stunning paperback catalogue presents the full breadth of Muholi's photographic and activist practice.
Richly illustrated, it includes images from the key series Muholi has produced over the past twenty years, as well as never-before-published and recent works. The exhibition book also features six newly commissioned essays exploring their work, as well as a full glossary and chronology.
Celebrate 145 years of iconic Liberty London fabric with this sumptuous combination of practical pattern book and fascinating company history
Come back in time with us as author Jenni Smith celebrates the iconic designs that have made Liberty London one of the world's most iconic fabric manufacturers, enjoying unparalleled success from 1875 to the present day. Here, 15 quilts celebrate Liberty's history decade by decade, featuring these luxurious fabrics and reflecting changing fashion trends and major developments in both the store's history and the history of design. Featuring beautiful details of the classic fabric designs produced over the years, each quilt will inspire readers to finally cut into those precious bits of fabric and begin enjoying them in pieced projects of their very own.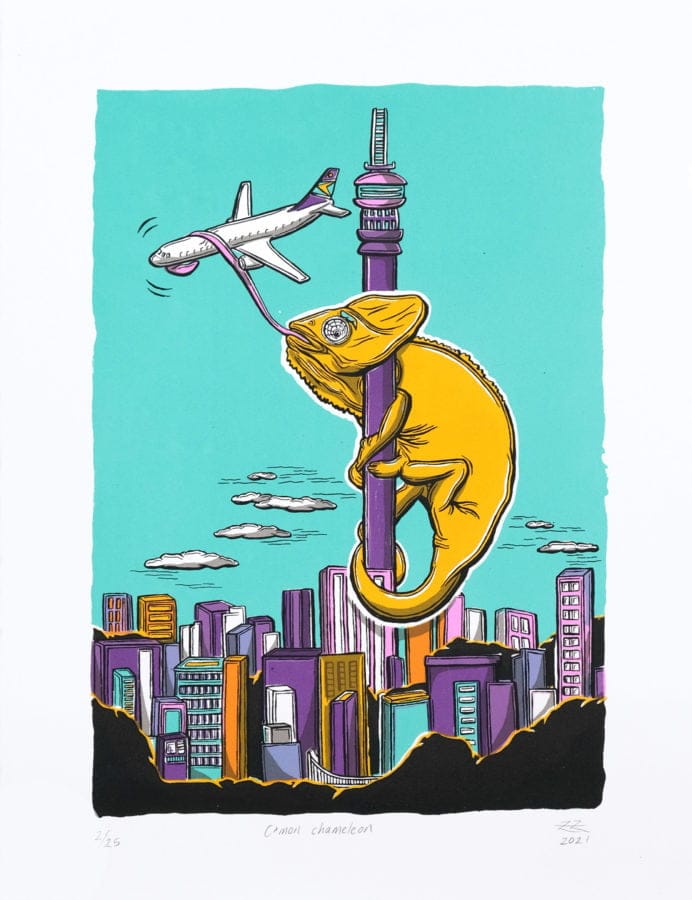 C'mon chameleon (2021) Zhi Zulu, 7-colour silkscreen, 38.6 x 27.5 cm, edition of 25, R 2 875 VAT incl. unframed
Chameleons are known to be masters of disguise but this fellow has decided it's time to make his presence known. Inspired by his King Kong predecessor, Chameleon makes his feelings known about SA airways and the current covid-travel bans.
For further information please contact the gallery team.
Blake's Songs of Innocence & of Experience
The Dog in Photography 1839–Today
Fallen Idols: Twelve Statues That Made History
Statues are one of the most visible – and controversial – forms of historical storytelling. The stories we tell about history are vital to how we, as societies, understand our past and create our future. So whose stories do we tell? Who or what defines us? What if we don't all agree? How is history made, and why? Fallen Idols looks at twelve statues in modern history. It looks at why they were put up; the stories they were supposed to tell; why those stories were challenged; and how they came down. History is not erased when statues are pulled down. If anything, it is made.
Heidi Fourie – Encroacher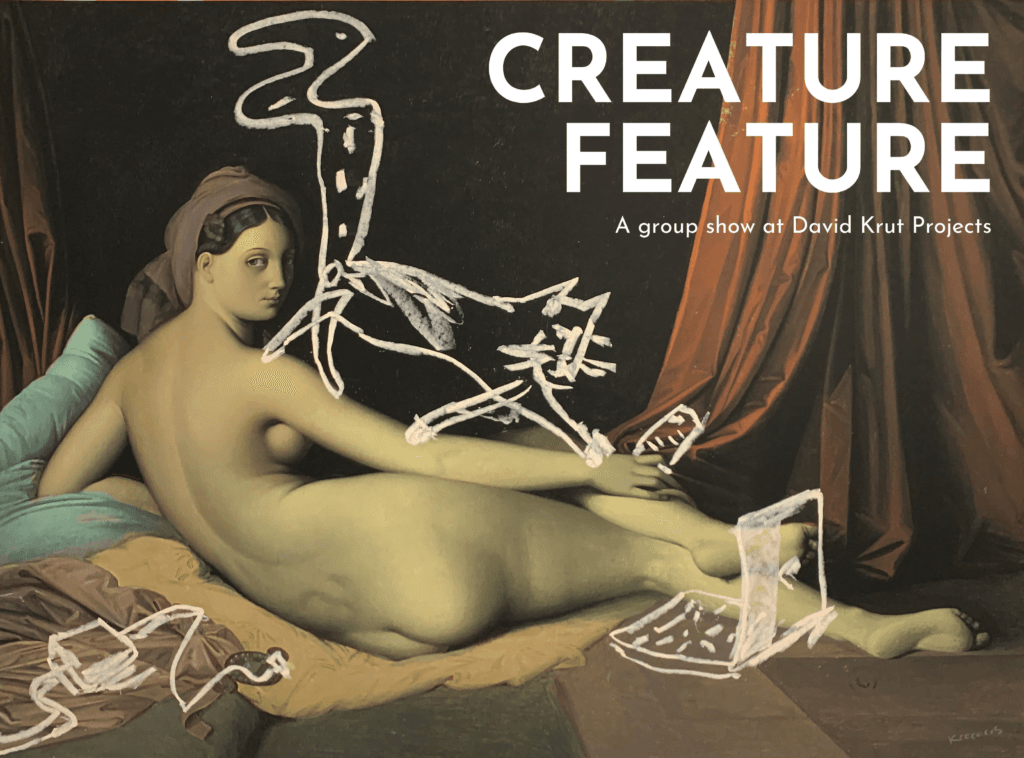 Creature Feature is a group exhibition exploring the human-animal bond, the relationship between humans and other animals throughout history, and celebrating the significance that our beloved pets bring to our lives. The works on show include prints, paintings, drawings, photographs and ceramic works.