Spotlight On Russian Art: Red Star Over Russia
"Not the old, not the new, but the necessary" (Vladimir Tatlin, artist, sculptor, architect, designer, decorator, 1885-1952)
In exploring the intersection of art, politics and society, few collections in the world can compare with the David King collection. Published to accompany the Red Star Over Russia exhibition at Tate Modern, this accessible and highly illustrated catalogue features key pieces from the collection, accompanied by short explanatory texts.
King was also a historian and a serious Russophile, putting together one of the largest collections of Soviet posters, flyers, magazines and photography anywhere and publishing a series of revelatory books on Soviet history and visual culture, and the use and abuse of photography,?including The Commissar Vanishes and Red Star Over Russia.
David King (1943–2016) was not only a passionate collector, but also an artist, designer and historian. Over a lifetime he amassed one of the world's largest collections of Soviet political art and photographs. King passed away in 2016, aged 73, and his collection was purchased by Tate.
This month following our talk on Russian Constructivism, we're promoting 'Red Star Over Russia: A Revolution in Visual Culture 1905-55', drawing on just some of King's 250,000-piece strong Soviet stockpile.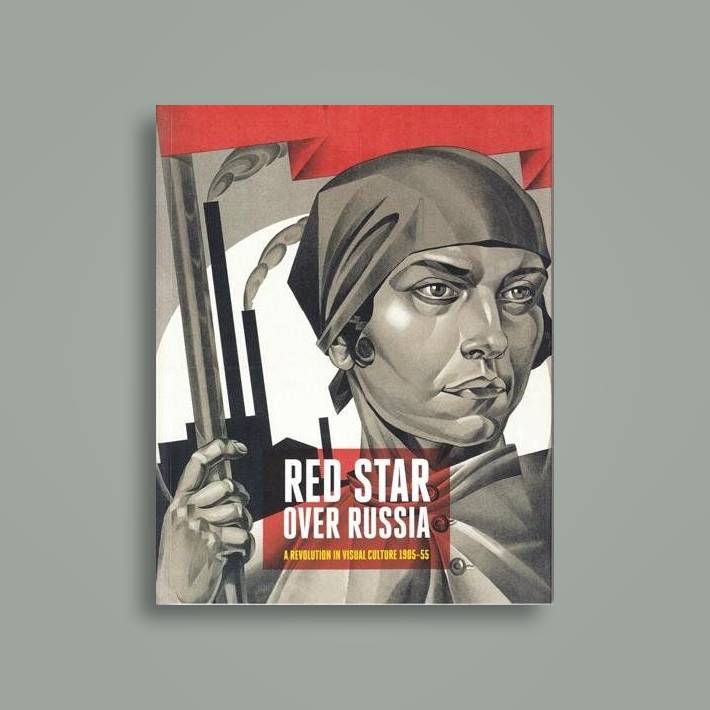 Every step of the Soviet journey is documented in visual media, photomontage, photographs, paintings, handwritten notes, books (signed with annotations and marginalia), enclosures and ephemera. The collection is also unique in examples of image manipulation techniques, erasures and deletions, and in the survival, despite the purges, of extremely rare books and manuscripts by the early revolutionaries who died in the 'Show Trials' of 1936–38.
Limited copies available at David Krut Bookstore only at Parkwood location, R200