We recently received some exciting new books from Tate Publishers. Have a look at some of the children's and art titles including the new "Meet the Artist: Andy Warhol" children's book, and the enchantingly beautiful publication on illustrator, Aubrey Beardsley, below.
A major influence on the development of art nouveau, Beardsley's distinct style has resonated with subsequent generations. In 1966 he was the subject of a large monographic exhibition at the V&A, which triggered a revival and proved seminal for psychedelic pop culture and design. Beardsley's drawings remain a key reference in body art today and retain great popular appeal.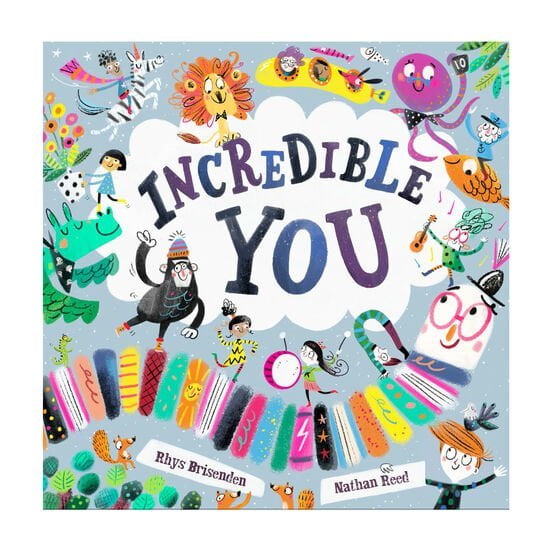 A heart-warming rhyming text with humorous, bold illustrations to inspire confidence in the phenomenal and beautiful YOU!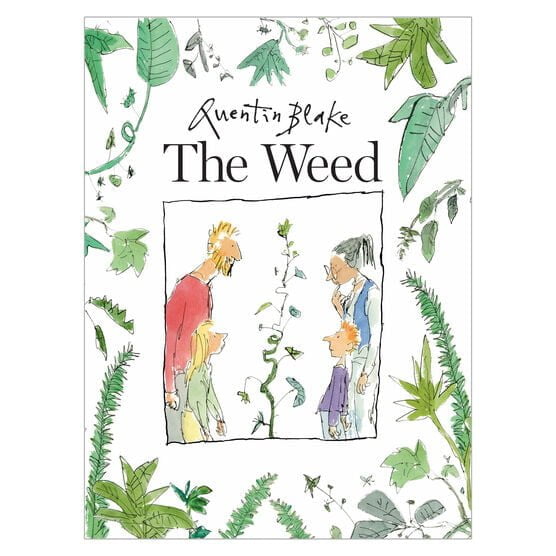 The Meadowsweet family suddenly and expectedly find themselves at the bottom of a giant crack in the earth. With the help of their pet bird, Octavia and a magical seed, the family go on a journey to the surface.
From the highly acclaimed author/illustrator Quentin Blake, The Weed is an inspiring fable about the power of nature, encouraging children and adults alike to care for the environment and each other.
Naum Gabo: Constructions For Real Life
Principally known as the main protagonist of the Constructivist movement in the 1920s, Russian artist Naum Gabo (1890 – 1977) created some of the most inspirational sculptures of the twentieth century.
His constructions, ranging from the early figurative Head No.2, to his large public kinetic sculpture commissions, embodied the modernist preoccupations of art in relation to science, architecture and philosophy, and made him one of the leading figures of the Russian avant-garde.
Gabo developed the theories and practice of Constructivism, a term he coined with his brother in their 'Realistic Manifesto' of 1920 which promoted art as a part of man's everyday existence without the confinement of artistic terms and convention.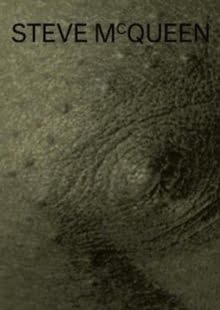 Celebrated for his powerful and uncompromising position, Steve McQueen is one of the most important artists and film-makers working today. His works are poignant and provocative portraits of time and place, which turn his unflinching eye to urgent contemporary issues. Over the last 25 years he has been hugely influential in expanding the way in which artists work with film and has authored some of the most seminal works of moving image designed for gallery-based presentation.
He has also made four major films for cinematic release, including the Academy Award winning 12 Years a Slave, 2013.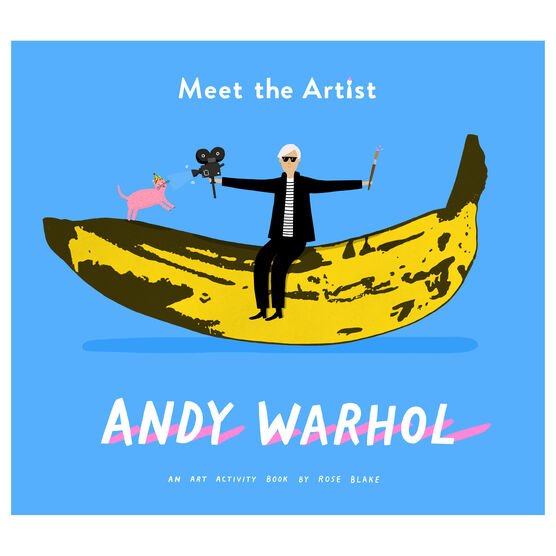 The latest in the series of publications, Meet the Artist: Andy Warhol is a fun, creative and engaging introduction to the one of the world's most famous artists, filled with quirky, delightful illustrations by Rose Blake.
Experiment with printing and blotted line drawings, design your own disco outfit, be famous for 15 minutes, make your very own time capsule and even become the director of your own movie!
A Book of Fifty Drawings by Aubrey Beardsley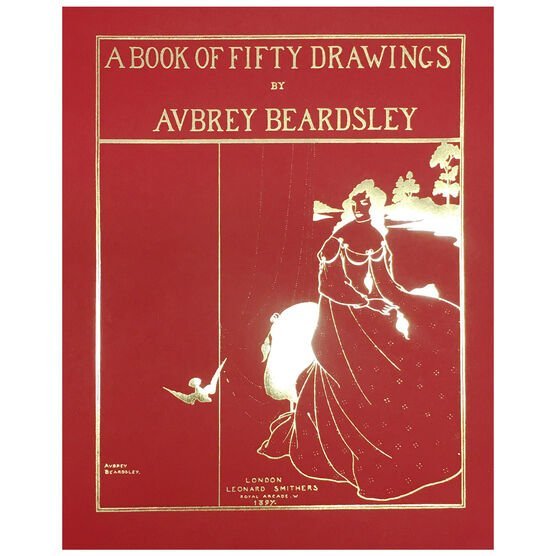 During his lifetime, Beardsley's subversive illustrations became synonymous with decadence: he delighted in the erotic, shocking audiences with his bizarre sense of humour and fascination with the grotesque.
His work was deemed too scandalous by many publishers of the period, but found a suitably unseemly home with the notorious Leonard Charles Smithers (1861–1907). Shortly before his death, with his health in steep decline Beardsley converted to Roman Catholicism and asked Smithers to 'destory all copies of Lysistrata and bad drawings'. Smithers dutifully ignored his wishes and went on to sell many reproductions and forgeries of his work.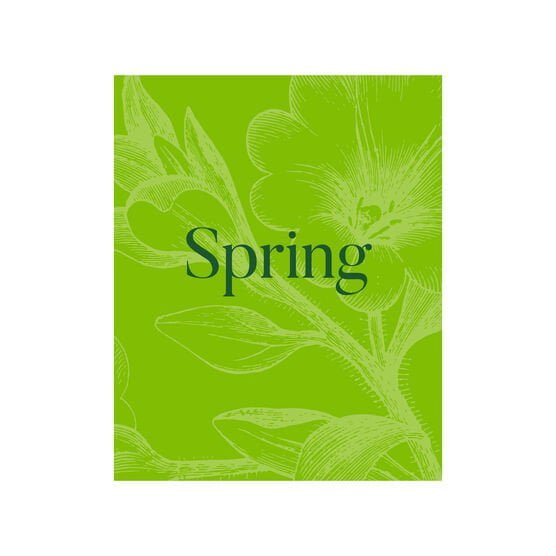 Celebrating all the joys of spring, this bright gift book examines some of the most beautiful, transformative and amusing artistic expressions of the spring season, all drawn from Tate's collection.
Spring considers how the traditional season of growth and rebirth has influenced artists over centuries. Sometimes traditional, sometimes contemporary, often beautiful and occasionally telling, placed together these beautiful images create a fascinating and enlightening journey through the visual portrayal of spring in Western art.
Spanning her 48-year career, this book details Caland's exploratory practice which has had a key role in the development of international modern art.
In the 1970s, after moving to Paris from Beirut, she created exuberant and erotically-charged paintings, which challenged traditional conventions of beauty and desire. The female physique is a recurrent motif in her work, depicted as landscapes or amorphous forms.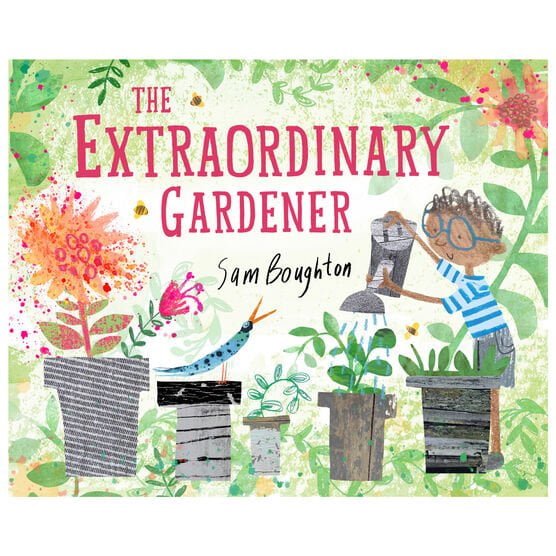 One day Joe decides to plant a seed on his balcony and the chain of events that follow prove just how wonderful nature can be.
Joe is a boy just like any other, but Joe loves to imagine. Joe lives in a pretty ordinary tower block, in a rather ordinary city. His world is rather grey. However, he spends his time imagining a wonderful world filled with exotic plants and unusual animals.
Quentin Blake: Pens, Ink & Places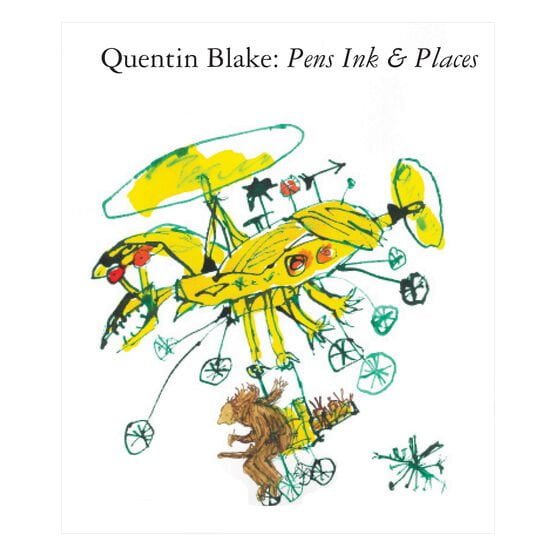 It ranges from a touching series of vignettes for Great Ormond Street Hospital to gigantic drawings for the Jerwood Gallery in Hastings; from the sombre apocalyptic landscapes of Riddley Walker to the energetic fantasy of Billy and the Minpins, and includes interpretations of work by John Ruskin, La Fontaine, Lucius Apuleius and Beatrix Potter. The accompanying commentary – straight, as it were, from the drawing board – explores the challenges and opportunities in the creation of drawings known around the world, as well as others seen here for the first time.