The Skin We Are In at David Krut Bookstore Now
"We live with the hope that as she battles to remake herself, South Africa will be like a microcosm of the new world that is striving to be born."

-Nelson Mandela
At David Krut we believe in multi-culturalism and our projects prove that. click here and here for more information about the work we do.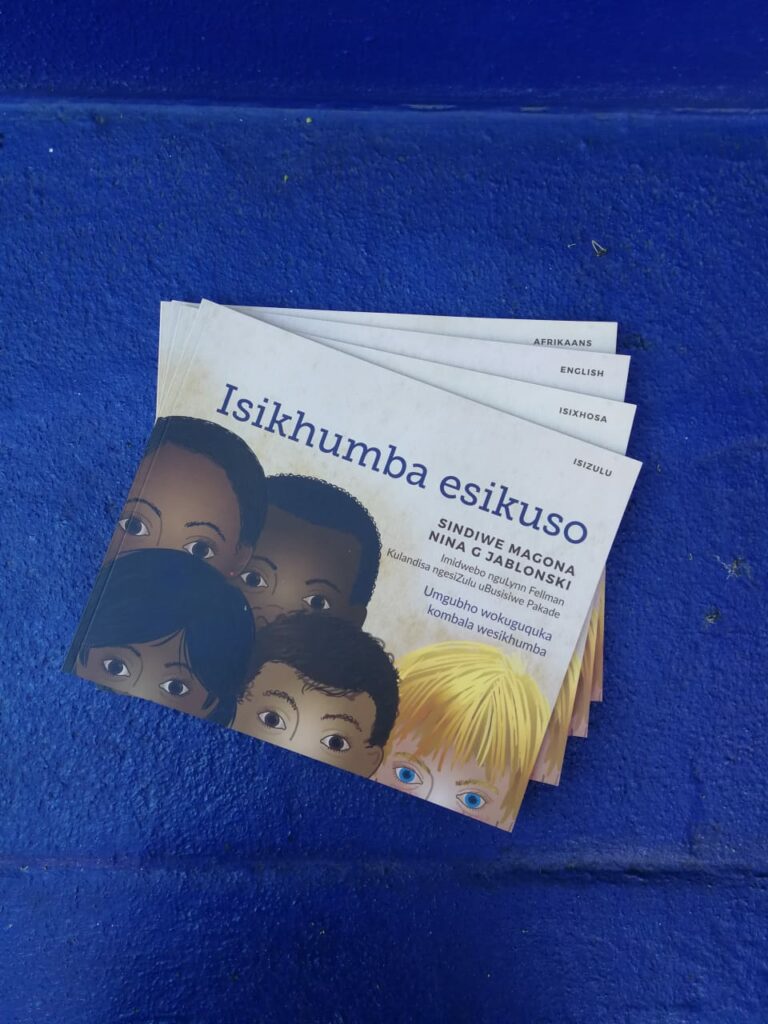 Today the highlight is on 'The Skin We Are In', a science-based yet fun read for children. The book follows the adventures of five friends as they learn why people from different parts of the world are different colours. Studies show that children are aware of racial differences from around the age of six and that in many communities children are discouraged from talking about race. Contrary to what many believe however, talking openly about race and identity issues encourages positive racial attitudes and leads to significantly less prejudice.
For a multi-cultural society like South Africa tolerance and goodwill towards others is essential for individuals and communities to thrive and at David Krut Bookstore we are proud to be contributing to the building of a better community and a better nation. It starts with the children; it starts with exposing them to good books and The Skin We Are In is one of the best ones.
Bring the little ones over for an afternoon and let them explore our wide selection of children's books in every local language. Come browse our shelves at The Blue House at 151 Jan Smuts Avenue, Parkwood or the bookstore at David Krut Workshop at Arts on Main 264 Fox Street, Johannesburg.