This Week's Theme: African Histories, Old and New
Here at the David Krut Bookstore, we aspire to educate, inspire and explore. This week we are looking back on African history, the ancient and contemporary.
The Art of Life in South Africa (New African Histories)
R590
From 1952 to 1981, South Africa's apartheid government ran an art school for the training of African art teachers at Indaleni, in what is today KwaZulu-Natal. The Art of Life in South Africa is the story of the students, teachers, art, and politics that circulated through a small school, housed in a remote former mission station. It is the story of a community that made its way through the travails of white supremacist South Africa and demonstrates how the art students and teachers made together became the art of their lives.

Daniel Magaziner radically reframes apartheid-era South African history. Against the dominant narrative of apartheid oppression and black resistance, as well as recent scholarship that explores violence, criminality, and the hopeless entanglements of the apartheid state, this book focuses instead on a small group's efforts to fashion more fulfilling lives for its members and their community through the ironic medium of the apartheid-era school.

There is no book like this in South African historiography. Lushly illustrated and poetically written, it gives us fully formed lives that offer remarkable insights into the now clichéd experience of black life under segregation and apartheid.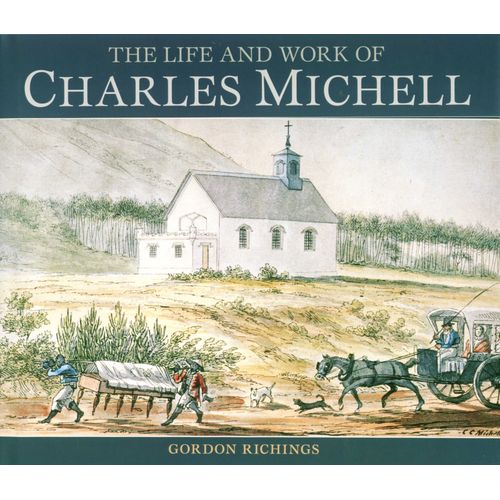 Life and Works – Charles Michell
R720
In this detailed and meticulously researched account of the life and work of Charles Michell, the first surveyor-general and civil engineer of the South African Cape Colony, author Gordon Richings examines in depth, the many interests and achievements of the man, as well as the essence of the time in which he lived, by referring to unpublished personal diaries, sketchbooks and letters. Born in Exeter, Devon in 1793, Michell showed artistic talent at a young age, but due to family circumstances, joined the British Army and served with distinction in the Napoleonic Wars in Portugal. He came to the Cape in 1829 and for the next twenty years played a crucial role in opening up the Cape interior to economic development and expansion, by designing roads, bridges and mountain passes, including Sir Lowry's, the Houw Hoek, Montagu and Michell's Passes. He also suggested improvements to Table Bay Harbour and designed lighthouses at Mouille Point, Cape Agulhas and Cape Recife in an effort to protect shipping along the Cape's notorious coastline. This first biography of Charles Michell is lavishly illustrated with his sketches, watercolours and engravings of Cape scenery, plants, insects and rock paintings, as well as Cape personalities, maps of the colony and architectural plans – the majority of which are published for the first time. New light is shed on the socio-economic life at the Cape, particularly the Tsitsikamma region of the southern Cape, the Frontier War of 1834-35, as well as on the personalities of Michell's colleagues and contemporaries in England and at the Cape.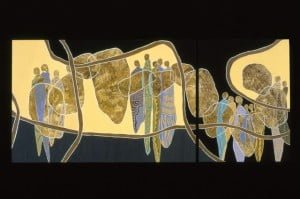 A Just Society: an art and history project on apartheid and South Africa's truth and reconcilliation commission
R300
Drawing inspiration from the work of the Truth and Reconciliation Commission, a restorative justice body assembled in South Africa after the abolition of apartheid, Georgette created this provocative and moving series entitled "A Just Society". Produced over a five-year period, this body of work can be divided into four smaller series: Apartheid; Impact on Women and Children; Institutional Arrangements; and Truth, Justice, Reconciliation.
Exhibition curator, Natalie Knight, stated in the press release: "The aim of the exhibition is to educate, to stimulate discussion and to provide an insight into a topic that by now should be seared into the conscience and consciousness of every thinking South African".
Recognising the University of Witwatersrand' s key role in the protest against apartheid, alumna Madeleine Georgette possesses a B.F.A. in Painting/Drawing, a B.A. in Political Science and a M.A. in Political Economy.
Born in New York, Georgette immediately relocated with her family to South Africa where she spent the first 27 years of her life. Having lost most of her father's family to the holocaust, the artist explained "I realised that human beings around the globe have not learned the lessons of war. Instead, one group succeeds another and former victims become the new perpetrators as savage cycles of endless violence are perpetrated in the name of revenge".
Moved by South Africa's peaceful transition from apartheid to majority rule under President Nelson Mandela and FW de Klerk, the artist proudly stated "South Africa consciously chose a different path, a unique courageous road to peace, to create light from their darkness".
Pop in to The Blue House at 151 Jan Smuts Avenue to browse through these and many more!