This Week's Theme: African Monographs
This week we take a look at some of our African Monograph books that we have in store, monographs are excellent ways of exploring specific artists, their works and their artistic practices.
Here is just a small selection we have selected for you: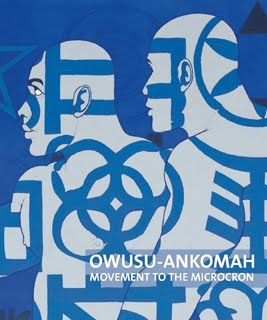 Movement to the Micron by Owusu-Ankomah
R400
Owusu-Ankomah's charged paintings on canvas depict an alternate world wherein monumental human figures – his core motif – are shown moving within an ocean of signs that surround, support and, in fact, define them. The way in which these figures coexist and interact with various symbolic sets has developed through distinct phases over time, reflecting Owusu-Ankomah's own journey of spiritual discovery. His early work drew heavily on the ancient traditions of African rock-painting and masquerade, before his figures shed their masks and body paintings to become unashamedly visible. Finally, naked and powerful, these eloquent actors became covered in scripts of complex symbols that, in a studied trompe l'oeil effect, camouflage their finely sculpted bodies against alternating backgrounds of relevant and significant signs.
With this new work Owusu-Ankomah further develops these possibilities, adding further visual signs of his own invention to the customary lexicon of adinkra symbols which each represent a particular concept used by the Akan-speaking peoples of Ghana. In the same Akan language 'kusum' refers to sacred sites involved in the secret performances of mystery rites. By developing new symbols, such as the circle of shining stars which seems to entrance the main figure in the image above, Owusu-Ankomah yokes together ancient traditions of secret knowledge with modern speculations about the mysterious nature of reality derived from modern theoretical physics, which predict the parallel coexistence of multi-dimensional universes within a single 'multiverse.'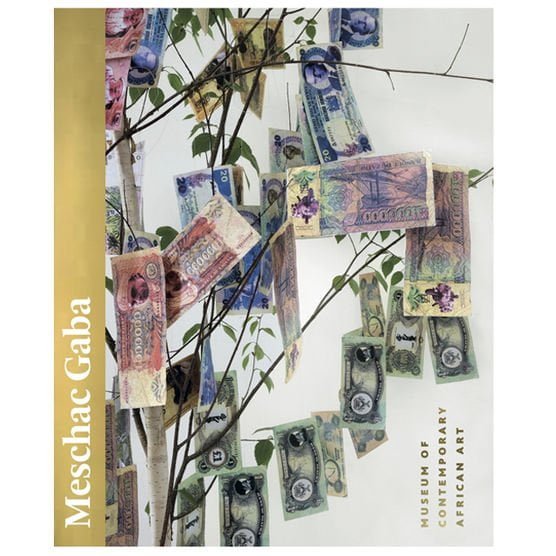 Museum of Contemporary African Art by Meschac Gaba
R550
Born in Benin in 1961, Meschac Gaba moved to the Netherlands in 1996 to take up resi­dency at the Rijksakademie. There, he conceived Museum of Contemporary African Art 1997–2002, an ambitious work that took five years to complete and cemented his reputation as one of the most important artists working today. Consisting of 12 sections, or actual rooms, the work challenges preconceived notions of what African art is and provides a new discursive space for social and cultural interaction, critiquing the museum's value both as an institution and as a symbol of cultural capital. The importance of this work, which is being acquired by Tate, has been widely acknowl­edged in exhibitions ranging from Documenta XI, Kassel, in 2002 to Intense Proximity: La Triennale, Paris in 2012. Contributions by leading scholars place the work in the context of the artist's oeurvre, art history, and museology.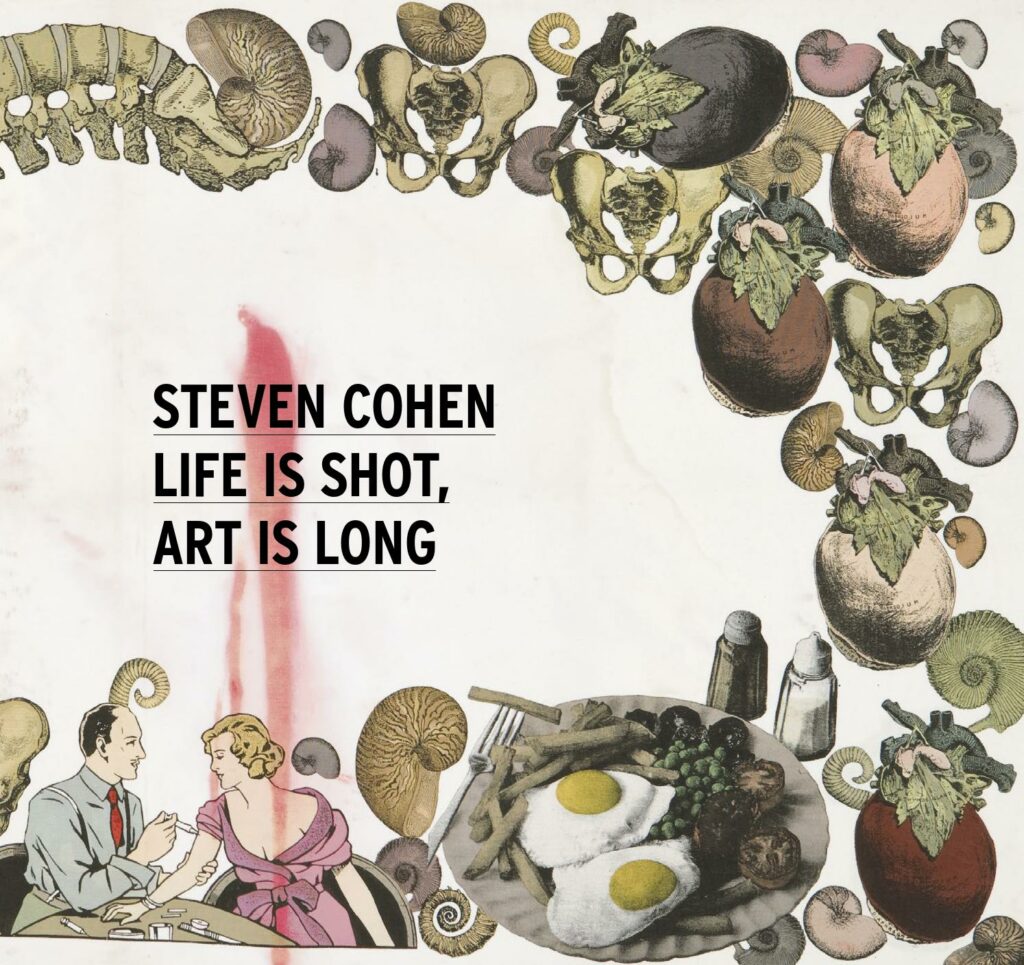 Life is Short, Art is Long by Steven Cohen
R350
Steven Cohen "Life is Shot, Art is Long" takes a further retrospective view of works spanning 22 years. This book follows on the groundbreaking TAXI Art book from David Krut publishing in 2003. The new book presents a range of the artist's creations from the early silkscreens, through such seminal performance pieces as Chandelier (20021/2),
"Maid in South Africa (2005), Dancing Inside Out (2006) and Golgotha (2009), to his installation of collaged Nazi identity documents, Inscribed in the Book of Life (2010). This generously illustrated catalogue includes an interview with Cohen by Ivor Powell and an essay (in French only) by critic Gerard Mayen on Golgotha".
Steven Cohen's presence in France has allowed for an expanded body of work and he continues to remind an audience of important issues from history such as the Holocaust and anti-semitism.
R250
"The Kay Hassan exhibition entitled Urbanation marks the third in a series of mid-career exhibitions held for the South African artists. For many, Kay Hassan is well known for his large paper construction pieces, made from recycled billboard posters such as Black Label and Coca-Cola. Their innate transformation speaks much about the urban regeneration of the inner city and the migrant tendencies of this pioneer mining town. Hassan reflects past geographies while narrating the present through the displaced, dispossessed and disenfranchised.
This exhibition seeks to look at the disillusion which many Black South Africans face with the advent of democracy. "A disillusion which [we] are complacent about, especially those of us who are privileged… It is this complacency that Urbanation seeks to tear asunder, though be it in the most poetic of ways."
These and many more monographs are available at The Blue House, 151 Jan Smuts Avenue, Johannesburg. Visit us in store to explore our unique selection of speciality books