Viva Sustainable Living Project
Stanford Creative works is now in collaboration with the VIVA foundation of South Africa which will take place every year at the Viva Art Fest.
With the partnership in course,  Viva's sustainable living program has now begun its development in Stanford.
Viva facilitators have started to transform one of the houses in Stanford by setting up gardens  as well as planting seasonal produce.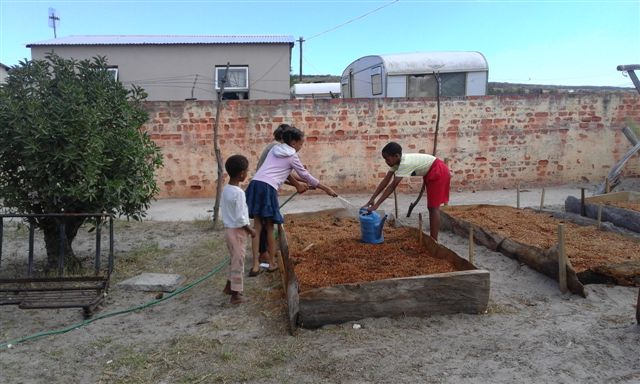 The house is part of a mural painting and will be a living example of a transformation of  a homestead by the art and gardening activities . The first house in Stanford taking part in this project is the house of our committed SCW facilitator Rachel and her family.
The aim of this initiative is to:
To visually uplift under-privileged areas, starting with individual home and expanding to streets and neighbourhoods.
To bring under-privileged youth and children into contact with the arts, as well as providing art mentorships and education.
Use art as a tool for occupational therapy.
To stimulate the economy focusing on under-privileged areas, through the art festivals and the living art galleries.
To encourage sustainable living, by educating communities on how to maximize their available resources within their homesteads and family groups.
To embellish living areas with the benefits and beauty of art influenced gardening, education and lifestyle.