Books, Art and Art Making
treasure trove
Noun (n.)
a collection or store of valuable or delightful things.
A continuation of a previous David Krut Projects (DKP) showcase of almost sold-out prints from David Krut Workshop (DKW) collaborations through the years; the Blue House at 151 Jan Smuts Avenue presents Treasure Trove.
Here at 151 Jan Smuts Avenue, our focus is the that of a knowledge centre with the aim of drawing connections between the arts, the art making and the literature that contextualises the art. A vast wealth of knowledge is on offer at The Blue House with each carefully curated showcase and Treasure Trove is no exception.
Representing only a fraction of over two decades worth of art works created in collaboration with the David Krut Workshop, Treasure Trove delves into the depths of our enormous archival collection of art works. This showcase affords the public an exclusive look at works that have never been exhibited before and others that have not been shown since their inaugural publication.
The showcase features collaborations with both local and international artists, including some of the most prominent South African artists such as William Kentridge, Diane Victor, Senzo Shabangu and Deborah Bell.
These exhibitions featuring works that are rare and almost sold-out are aimed at granting the public an opportunity to sneak a peak inside the David Krut Projects archive.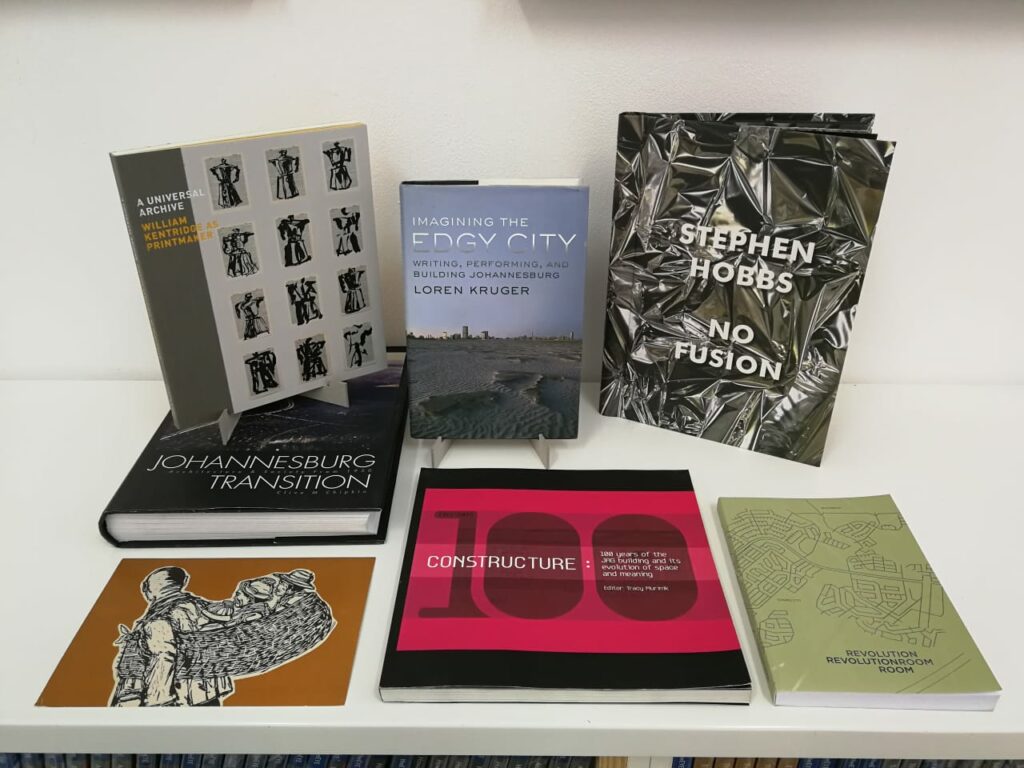 In order to "connect the dots", a curated selection of books is on display alongside the showcase, these books include artist monographs for the likes of Deborah Bell and William Kentridge as well as a wide range of books regarding Johannesburg. History and continuity are fundamental in the David Krut Projects space and acknowledging our roots in Johannesburg is vital to our practice as it contextualises many of our collaborations as well as the resultant artworks.
Check out the podcast about the showcase:
In this episode, Erinn and Mthabisi from David Krut Projects discuss our latest showcase titled 'Treasure Trove' at the Blue House – 151 Jan Smuts Ave, Parkwood.
For more information about this exhibition and The David Krut Projects, click here and for more information about The David Krut Bookstores, click here.