Gustav Klimt and Issey Miyake
Collectible, limited in availability and lavishly designed these titles are certainly eye catching and marvellous. Either book would make a stunning addition to any library, collection or display…they are quintessential gift books.
R1250
Initiated and conceived by Midori Kitamura, this definitive history of Issey Miyake offers unique insight into the designer's unrivalled vision and daring. With stunning photographs by Yuriko Takagi and an essay from leading cultural figure Kazuko Koike, the book is an encyclopedic reference to Miyake's material and technical innovation from the earliest days of his career.
In 1983, Japanese designer Issey Miyake told The New Yorker that he aspired "to forge ahead, to break the mold." With the boundary-defying fashion lines that followed, he not only broke molds, but recast clothing altogether. With a unique fusion of poetry and practicality, his creations blur the boundaries between tradition, modern technology, and everyday function.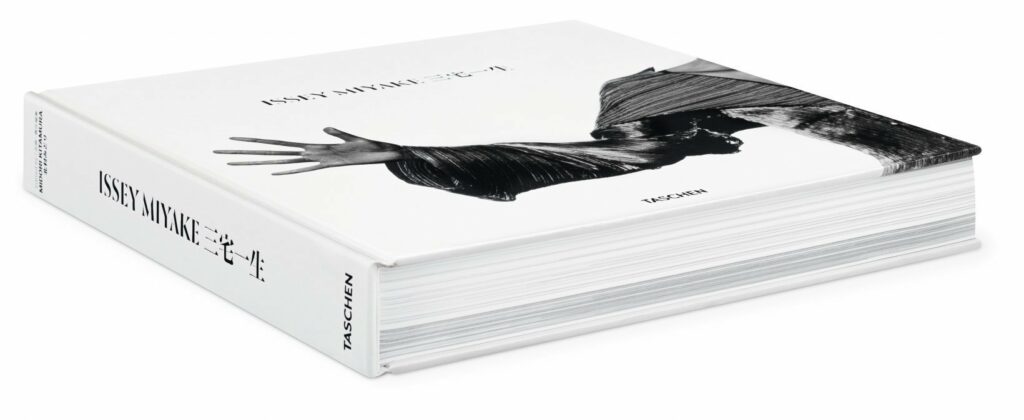 This definitive history of Miyake's clothes offers expert insight into the designer's vision and daring. Initiated and conceived by Midori Kitamura, the book looks at the texture-driven originality of Miyake's materials and techniques from the very earliest days of his career, before he had even established the Miyake Design Studio. Drawing on more than 40 years of collaborative work with Miyake, Kitamura creates an encyclopedic reference of his material and technical innovations through the clothes based on A Piece of Cloth concept, Body Series of the 1980s, Miyake Pleats series, and such practical, everyday designs as Pleats Please pieces.


Stunning photographs from Miyake's contemporary Yuriko Takagi capture his clothes in their particular quotidian originality, including a breathtaking shoot in Iceland. In her far-reaching essay, meanwhile, leading cultural figure Kazuko Koike offers both a complete chronology of Miyake's work, and an unprecedented personal profile, looking at the ambition and inspirations that have driven his repertoire from tender teenage years. A must-have for designers, students, and fashion devotees, this is a timeless tribute to one of the most innovative makers of our age.
The Designer
Renowned clothing designer Issey Miyake studied graphic design at Tama Art University, Tokyo, before founding the Miyake Design Studio in 1970, Miyake's creative base for all his work. In 2007, Miyake opened the design facility 21_21 DESIGN SIGHT, also in Tokyo.
The Editor
Midori Kitamura is president of the Miyake Design Studio and 21_21 DESIGN SIGHT, working under Issey Miyake to develop collections, exhibitions, products, and publications, including Issey Miyake Pleats Please, also with TASCHEN. Kitamura directed the 2011 exhibition, Irving Penn and Issey Miyake: Visual Dialogue.
The Author
Kazuko Koike is the head of MUJI's Laboratory of Superior Items for Living and founder and former director of the Sagacho Exhibit Space in Tokyo. She has written and edited many books, including Issey Miyake East Meets West, Japanese Coloring, Japan Design, and Aura of Space.
The Photographer
Yuriko Takagi was born in Tokyo and studied graphic design at Musashino Art University and fashion design in England before becoming a photographer. She specializes in images of the human body and clothing and exhibits widely. Her publications include Nus intimes (Yobisha) and In and Out of Mode(Gap Japan).
Issey Miyake, Midori Kitamura, Kazuko Koike, Yuriko Takagi
Hardcover, 30 x 30 cm, 512 pages
R1250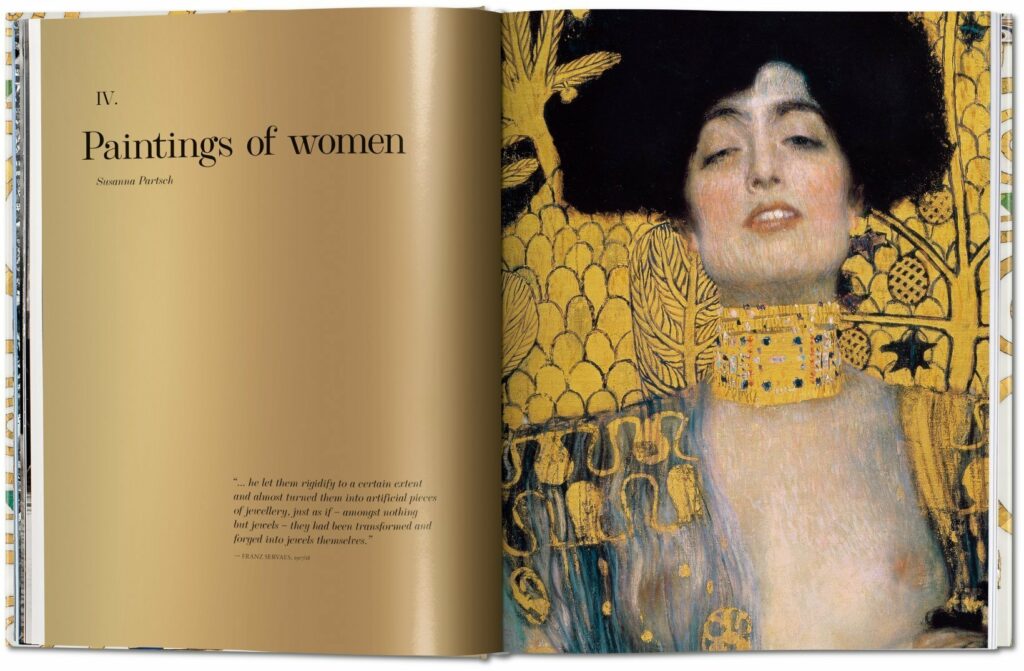 Fall under the spell of Gustav Klimt. The complete catalogue of his paintings, including new photographs of the Stoclet Frieze, this book follows the Viennese master through his prominent role in the Secessionist movement, his candid rendering of the female body, and the lustrous "golden phase" behind such shimmering works as The Kiss and Portrait of Adele Bloch-Bauer I.
A century after his death, Viennese artist Gustav Klimt (1862–1918) still startles with his unabashed eroticism, dazzling surfaces, and artistic experimentation. This monograph gathers all of Klimt's major works alongside authoritative art historical commentary and privileged access to the artist's archive.

With top quality illustration, including new photography of the celebrated Stoclet Frieze, the book follows Klimt through his prominent role in the Secessionist movement of 1897, his candid rendering of the female body, and his lustrous "golden phase" when gold leaf brought a shimmering tone and texture to such beloved works as The Kiss and Portrait of Adele Bloch-Bauer I, also known as The Woman in Gold.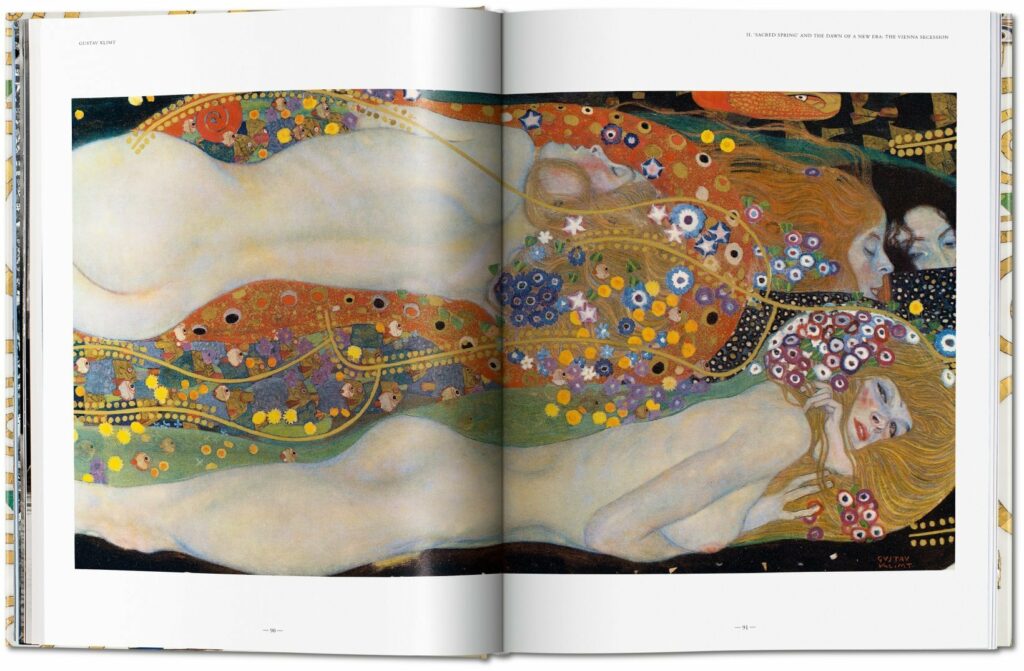 Through luminous spreads and carefully curated details, the monograph traces the repertoire ofJapanese, Byzantine, and allegorical stimuli that informed Klimt's flattened perspectives, his symbolic vocabulary, and his mosaic-like textures. Drawing upon contemporary critics and voices, the book also examines the art world's polarized reception to Klimt's pictures as much as his own stylistic trajectory. From his landscape painting to erotic works to the controversial ceiling for the Great Hall of the University of Vienna, we see how Klimt's admixture of tradition and daring divided the press and public—becried by some as a pornographer, hailed by others as a modern maestro.
The Editor and Author
Tobias G. Natter is an internationally acknowledged expert on art in "Vienna around 1900." For many years he worked at the Austrian Belvedere Gallery in Vienna, latterly as head curator. He also worked as guest curator at the Tate Liverpool, the Neue Galerie New York, the Hamburger Kunsthalle, the Schirn in Frankfurt am Main, and the Jewish Museum in Vienna. From 2006 to 2011, he directed the Vorarlberg Museum in Bregenz, and from 2011 to 2013 was director of the Leopold Museum in Vienna. In 2014 he founded Natter Fine Arts, which specializes in assessing works of art and developing exhibition concepts. He is the author of TASCHEN's Gustav Klimt. Complete Paintings, Art for All. The Colour Woodcut in Vienna around 1900 and Egon Schiele. The Complete Paintings 1909–1918.
Hardcover, 25 x 34 cm, 604 pages
Don't miss out on these highly desirable titles. Although limited in availability, these books are available for ordering. Contact us at [email protected] for more information