This Week's Theme: Art as a Mechanism for Change
Throughout history, artists have been afforded the position of being social commentators and critics. This has allowed the art world to become a prominent force at the fore front of social and political reform. This week we take a look back at how the art world influenced and supported feminism and the fight for equality.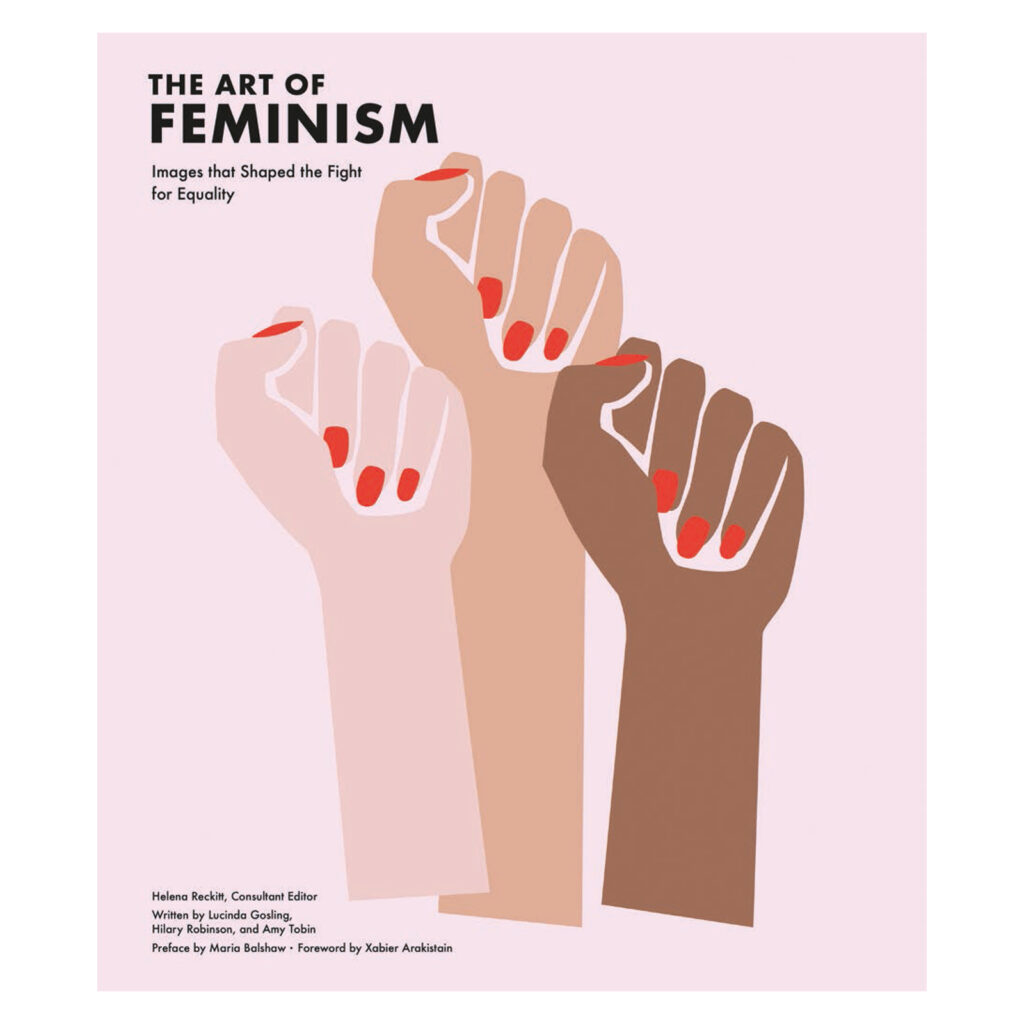 The Art of Feminism: Images that Shaped the Fight for Equality
R640
The Art of Feminism charts the birth of the feminist aesthetic and its development over two centuries that have seen profound and fast-paced change in women's lives across the globe. The book includes over 350 remarkable artworks, ranging from political posters and graphics to stunning and provocative pieces of painting, sculpture, textiles, craft, performance, digital and installation art. 

Beginning in the nineteenth century, the study moves on to developments of both World Wars before arriving at the 'birth' of feminist art in the 1960s. More recent artworks describe the development of feminism from the fall of the Berlin Wall to the present day, including examples by Barbara Kruger, Sophie Calle, Nancy Spero, Marina Abramovi?, Mary Kelly, Judy Chicago, Faith Ringgold and Sonia Boyce. 

Edited by Helena Reckitt, with texts by Lucinda Gosling, Hilary Robinson and Amy Tobin, The Art of Feminism also includes a preface by Maria Balshaw, Director, Tate, and a foreword by Xabier Arakistain, former director of del Centro Cultural Montehermoso Kulturunea, Spain.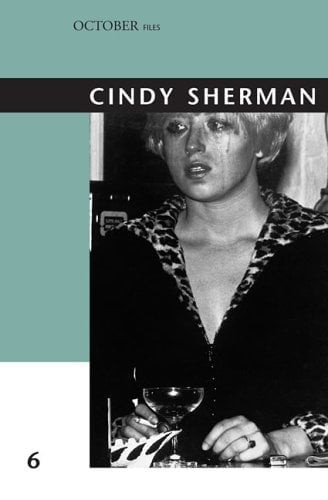 R340
Critical essays on Cindy Sherman and one of contemporary art's most innovative bodies of work.
With her Untitled Film Stills of the 1970s, Cindy Sherman became one of the era's most important and influential artists. Since then, her metamorphosing self-portraits and appropriation of genres can be seen as a continuous investigation of representation and its complicated relationship to photography. Sherman and her work are often discussed in terms of postmodern theories and ideas that were coming to increasing prominence as her career began?feminism, subjectivity, mass media, new forms of mechanical reproduction, and even trauma, among others. Yet her refusal to acknowledge any of these themes as particular concerns raises questions about the relationships between the meanings projected upon a work of art and those produced by it. Cindy Sherman's art fascinates us in part because of its capacity to suggest?while at the same time slipping away from?so many possible readings. The discussions in these illustrated essays span Sherman's almost three-decade-long career, from her striking debut in the black-and-white Untitled Film Stills through her color photographs using back-projection, prosthetic body parts, and the ever-ingenuous modes of disguise and self-fashioning seen in such later series as Centerfolds, Fairy Tales, and Disasters. The essays?by such well-known critics as Douglas Crimp, Hal Foster, and Rosalind Krauss?respond not only to Sherman's work but also to the arguments and postulations made about it, becoming part of the ongoing critical conversation about an artist of major significance.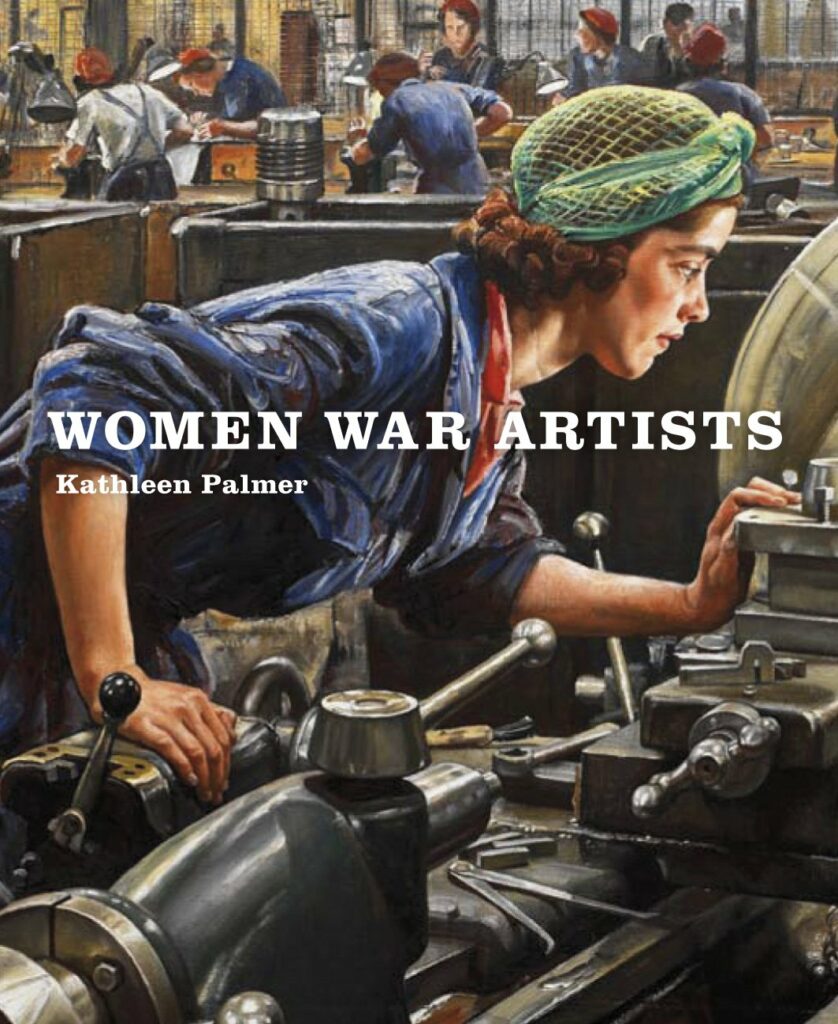 R150
Women war artists have acted as witnesses to many of the major conflicts of the twentieth century, from the First and Second World Wars to the current engagements in Iraq and Afghanistan. Some have been commissioned through Official War Art schemes; others have worked independently, bringing an unofficial and independent perspective to our view of conflict. Until recently, their treatment and their access to front-line battle situations has been markedly different to that of their male counterparts. Given these constraints, their achievement in creating works of power, authority and insight deserves far greater recognition. Rather than being an exhaustive survey, this book takes the cases of individual artists and examines both their stories and their art. In the First World War, Olive Mudie-Cooke was a pioneer, gaining access via medical service at the front. In the Second World War Dame Laura Knight, the first woman to be made an RA, was officially commissioned, as was Mary Kessell. Linda Kitson was the first woman to be 'embedded' as a war artist with frontline troops in the Falklands. Nikki Bell, of contemporary art duo Langlands & Bell, was commissioned by the Imperial War Museum to work in Afghanistan. From women's representations of the "Blitz" and the liberation of Belsen to contemporary icons like Rachel Whiteread's Holocaust Monument in Vienna, Kathleen Palmer explores the unique contribution made by women artists to our understanding of war.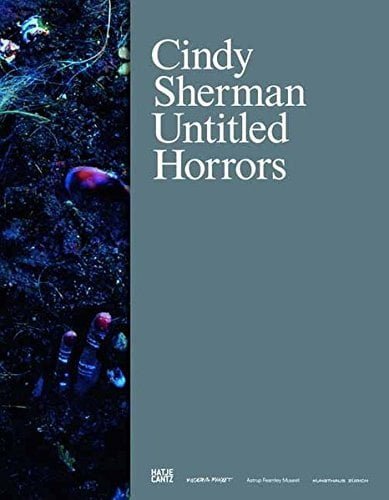 Cindy Sherman: Untitled Horrors
R300
Throughout her career, Cindy Sherman (born 1954) has been interested in exposing the darker sides of human nature, noticeable both in her selection of subject matter (fairytales, disasters, sex, horror, surrealism) and in her disquieting interpretations of well-established photographic genres, such as film stills, fashion photography and society portraiture. Delving relentlessly into the more grotesque extremes of delusion, vanity and self-image, Sherman probes deeply into the masks and distractions we all employ to set apart our public and our private personae, and challenges us to consider how bizarre and unconvincing our attempts at projecting a semblance of normality can be. Attracting a certain degree of notoriety, intense and ongoing public interest as well as extensive critical acclaim, Sherman's works continue to challenge and intrigue in equal measure. This richly illustrated publication deploys a selection of works from across her career to highlight and acknowledge these particular aspects of her art. These images are accompanied by more recent work, as well as essays from well-known authors, filmmakers and artists who likewise deal with the grotesque, the uncanny and the extraordinary in their practice.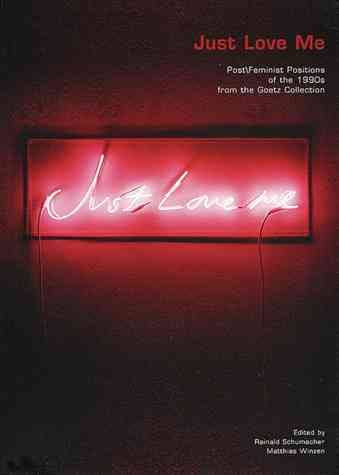 Just Love Me: Post/Feminist Positions of the 1990s from the Goetz Collection
R450
Just Love Me–with its title taken directly from a late 90s neon sign by Tracey Emin–reveals how complex and differentiated female identity constructions have become today. Classically assigned roles have broken down. Radical feminist positions of the 70s and 80s no longer make sense. But if much has changed since the late 60s, when feminist artists began to make their most prominent moves, many social and structural problems remain. The strategies and perspectives of women artists today–and, presumably, of women today–are here considered through a selection of works by an important group of contemporary (mostly) women artists: Matthew Barney, Rineke Dijkstra, Tracey Emin, Mona Hatoum, Jonathan Horowitz, Sarah Jones, Mike Kelley, Karen Kilimnik, Sarah Lucas, Tracey Moffat, Cady Noland, Catherine Opie, Pipilotti Rist, Daniela Rossell, Cindy Sherman, Ann-Sofi Sidén, Sam Taylor-Wood, Gillian Wearing, Sue Williams and Andrea Zittel.
For a contemporary look at Feminism in contemporary art, take a look at this article: We Need a New Kind of Feminist Art
These books, and many more, are available in store and online from the David Krut Bookstore, 151 Jan Smuts Avenue, Johannesburg.